At 12:42 Swiss Time on Saturday one of  the most shocking moments in British politics took place. For the first time since the 1980s a hard-line socialist had taken the reins of one of the largest parties in the UK. Despite years of 'New Labour' and a crushing defeat at the general election for being labelled as "too far to the left", Jeremy Corbyn is now the Leader of the Labour party.
For months now four candidates have been battling it out to win the votes of the Labour members and trade unions. There was Andy Burnham, the runner up of the election who is the former Secretary of State for health and for parts of the election was thought to be in the lead, in the end only managing to receive 19% of the vote. Yvette cooper, Secretary of State for Work and Pensions under Gordon Brown had 17% and Liz Kendall, the most right-wing of all of the contenders only received 4.5% of the vote. Corbyn managed a landslide 59.5% of the Labour vote.
It wasn't an election that lacked controversy. Mr Corbyn being a late entry to the contest, only reached the minimum total number of MP nominations needed to run and was considered by many as simply a far-left candidate thrown in to spice up the election, not a serious contender. However he quickly rose to fame, overtaking the three more conventional candidates with apparent ease. Many criticized some of Corbyn's voters for simply joining just to vote for him as leader, with some even being accused of being Conservative members who joined just to get Corbyn in to power. In the end, despite all of the criticism and controversy, Jeremy Corbyn won the election with a landslide victory.
To know just how Corbyn did so well we first have to look at who he is. The MP for Islington North for 32 years now, Corbyn is a veteran Labour member having been with them during the best and worst of times. Believing very strongly in socialist ideals he was a long-standing friend of Tony Benn and an ardent supporter of the Labour party of past. On numerous occasions he would vote against his own party during the 'New Labour' period under Tony Blair. He earned himself a reputation as a rebel but earned a lot of respect from people on all ends of the political spectrum in doing so. He also happens to have previously won the 'Best beard in the House of Commons' award.
His political ideals are Socialist and throughout his career he has voiced views and taken actions that have caused both controversy and admiration alike. He is firmly anti-austerity, believing in a system of "peoples quantitative easing" and the setting up of a 'Nationalised Investment Bank'. He is also a long-time supporter of the re-nationalisation of the country's rail and power infrastructure. He believes in the creation of a new 'National Education Service', a system similar to the NHS but geared towards education, the scrapping of tuition fees and the removal of charitable statuses for public schools.  He is also a strong supporter of allowing more migrants, who are fleeing war-ravaged nations such as Syria and Iraq, into the UK.
Perhaps his most controversial comments have been about Defense and British foreign policy. Being a strong supporter of Palestine in the Arab-Israeli conflict he has referred to Hamas and Hezbollah as "friends" and invited them to share a platform with him. He has made similar comments in the past about former IRA leader Gerry Adams and is a supporter of full Irish union, often criticised for not taking in to account the Protestant point of view in Northern Ireland. He believes in getting rid of Britain's nuclear deterrent 'Trident' and is a member of the 'Campaign for Nuclear Disarmament'. Perhaps his most controversial comments have been those he has made about NATO. Although previously advocating for British removal from NATO, he now thinks this to be unattainable and instead calls for NATO to "restrict it's role" in world affairs. When commenting on the situation in Crimea and Donbass, Ukraine he said "the root of the crisis lay in [the] US drive to expand eastwards" and has said that Russia's actions were "not unprovoked". 
Labour's new leader,
Corbyn, winning the Leadership contest has led to calls of joy and despair from all throughout Britain and further afield. Almost straight after his victory was announced many Labout front-benchers (shadow cabinet members) resigned their positions. This included Liz Kendall, Yvette Coopper, Tristram Hunt and many others. However, since then he has formed his new Shadow Cabinet, including fellow Labour party veteran and socialist John McDonnell (Shadow Chancellor), runner up leader Andy Burnham (Shadow Home Secretary) and many others. Despite claims of sexism the new Shadow Cabinet is in fact 51% female.
Many hold opinions on his new appointment, his own party being extremely split on their thoughts of him, even with Tom Watson (a much more generally liked figure) as his Deputy Leader. Leading figures within the Conservative party have already begun to attack the new leader, labeling him a "Threat to national security", this was a comment made by both Prime Minister David Cameron and Defense Secretary Michael Fallon. However, the attacks have been limited, and many believe the Conservatives to be delighted with Corbyn's victory with the Labour Leader often being labeled as 'Unelectable' by the general public. The media have reacted in a variety of ways, with papers such as the Guardian and the Morning Star rejoicing in his victory, while many other publications such as the Telegraph and even (the left-leaning) the Independent have been critical. The Daily Mail, being it's usual self has launched a barrage of abuse at the party's new leader, but that was to be expected. There has been mixed response abroad, with support coming from countries such as Russia and Argentina (as Corbyn is sympathetic to the Argentinian point of view in the Falkland Islands situation). Certain foreign publications were not as sympathetic, with the ultra-Republican Fox News labeling him as a "Bearded Vegetarian Socialist who hates America', a laughable analysis even to someone who doesn't appreciate the man.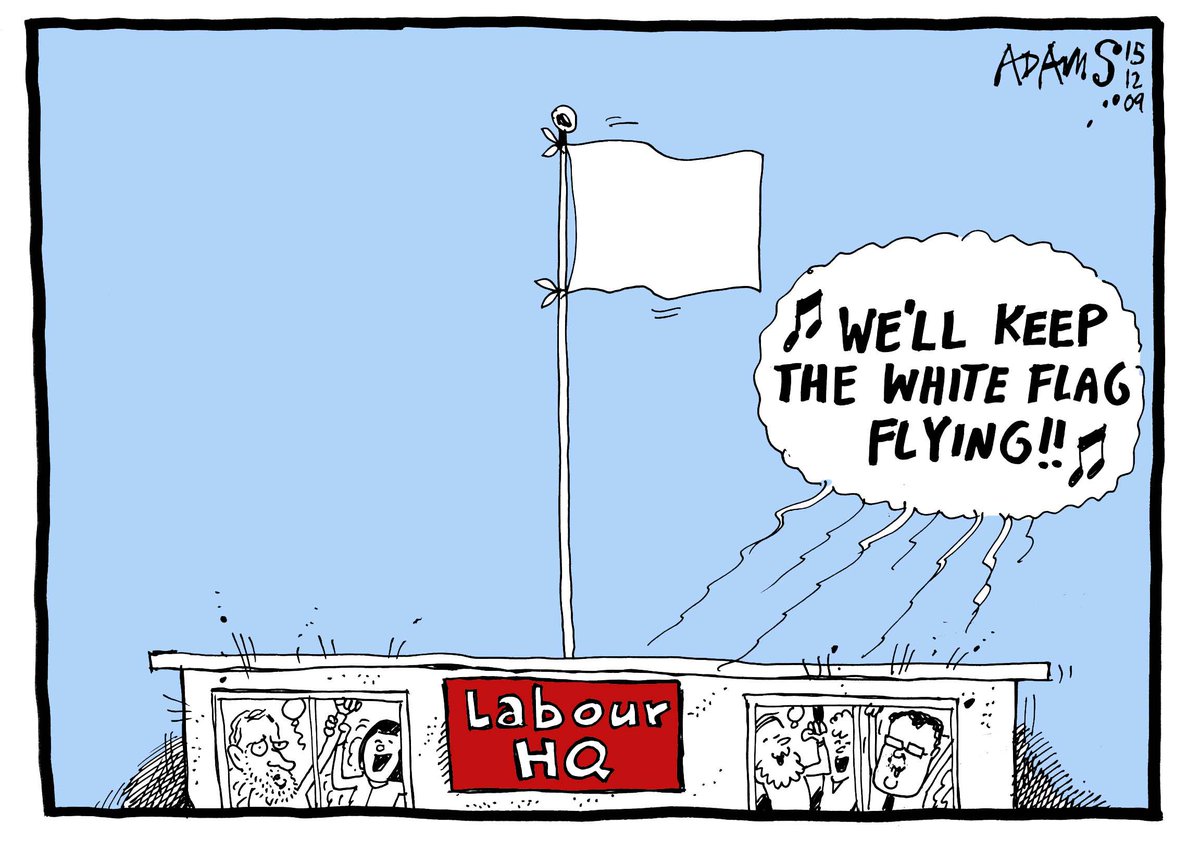 Whether you appreciate his politics or not, one thing has to be said about Jeremy Corbyn. He has shocked us all and made one of the most profound shifts in British Politics since Thatcher's day. He has taken a party in utter turmoil and (at least) started their transition into a more unified and coherent force in British politics, one that Conservatives such as myself may very well have to be worried about come the 2020 General Election, but we will only see with time if he manages to achieve the change he so hopes to make.