WORLD NEWS
SUNDAY 23rd SEPTEMBER
Prime Ministers, Presidents and Ambassadors from around the world convened in New York for the annual United Nations General Assembly Session, which wraps up tomorrow.
TUESDAY 25th SEPTEMBER
Bill Cosby was sentenced to 3-10 years in prison for sexually assaulting a woman in his home. Cosby has dodged accusations for years; the formerly beloved figure in pop culture has been made accountable in a way unimaginable a few years ago.
THURSDAY 27th SEPTEMBER
In a senate hearing Dr. Christine Blasey Ford delivered an account of her alleged assault, stating she was 100% sure Brett Kavanaugh was the attacker; Kavanaugh gave a furious defense. The final senate vote to confirm Kavanaugh has been delayed by a week to allow the FBI to investigate.
FRIDAY 28th SEPTEMBER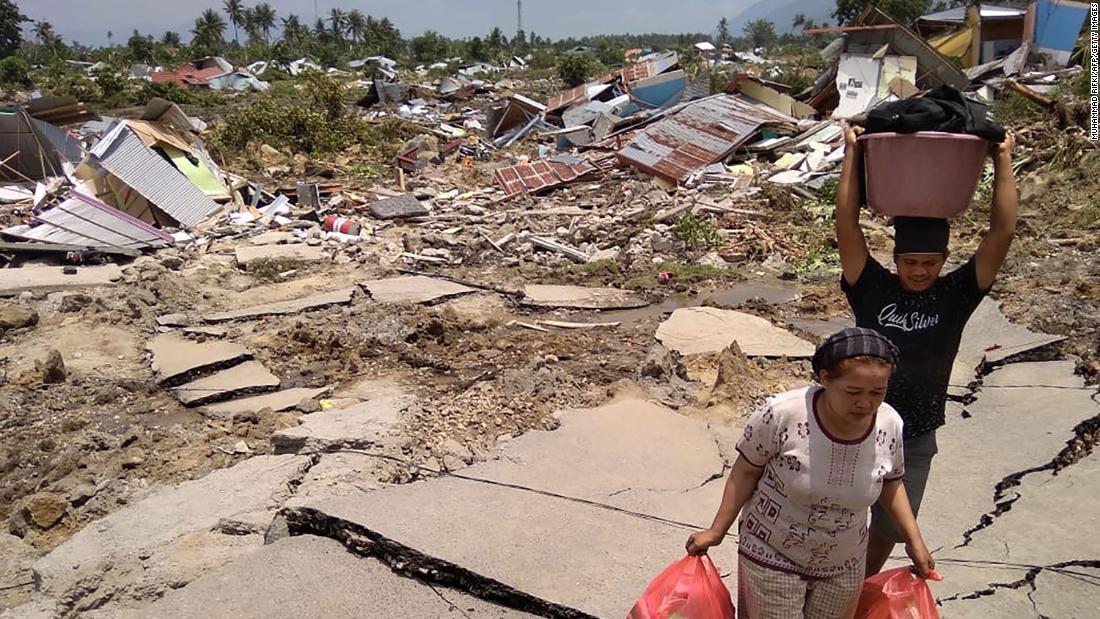 The Indonesian island of Sulawesi was hit by an 8.4 magnitude earthquake, followed by a tsunami and over 150 aftershocks. The confirmed death toll is 832, but officials fear it will rise as search and rescue efforts intensify.
SATURDAY 29th SEPTEMBER
Egyptian woman Amal Fathy was jailed for a video alleging Sexual Harassment and criticizing the government's 'failure to protect women'. She has been given a two year sentence and fined for "spreading false news".
Israeli forces killed seven people, among them 2 children, and shot over 90 others, in one of the most violent days of a six-month protest on the palestinian border, according to the Gaza health ministry.
SUNDAY 30th SEPTEMBER
The Ryder Cup heads into its last day. Europe is up 10-6, needing 4.5 more points to win.
Macedonians are voting today in a referendum whether to accept a deal with Greece, changing the country's name to Northern Macedonia. The deal would end a decades-long dispute with their neighbour and pave the way to Nato and EU membership, but is fiercely opposed by many.
THIS WEEK AT LA CHAT
MONDAY 1st OCTOBER
Following auditions after school last Friday, Student League of Nations delegate decisions and country assignments will be announced.
TUESDAY 2nd OCTOBER
The Student Council will be holding its first 'Get Involved' forums in the Leman Hall; Period 5 for students in Y7-9, and Period 5 for students in Y10-13. Students can share suggestions and opinions, and find out about StuCo's plans for the year ahead. Attendance is encouraged!
CIS University Fair will take place after school from 6:00-8:00 p.m. in the Jura sports hall. Over 100 universities from all over the world will be attending – the fair is a great opportunity to interact with universities directly and become better informed.
WEDNESDAY 3rd OCTOBER
There will be a screening of "Les Guerrières de la Paix", followed by a Q&A session with the filmmaker and two peace activists, from 8:15 to 9:45 in the Primary Aula. The documentary is about 'Women Wage Peace': an Israeli-Palestinian movement of women united in a demand for a mutual agreement and resolution to the conflict.
Y12 students can come to a screening of the film "I, Daniel Blake" after school on Wednesday, from 5:00 to 6:30 in the Primary Aula. You will be listening to Dave Johns, the lead actor, speak during Friday assembly; it is worth watching the (really excellent) film in advance.
FRIDAY 5th OCTOBER
Guest speaker David Johns, lead actor in "I, Daniel Blake", about character's navigating the British social welfare system. He will be talking from 12:00 to 13:00 in the Primary Aula.
By Rebecca Lally